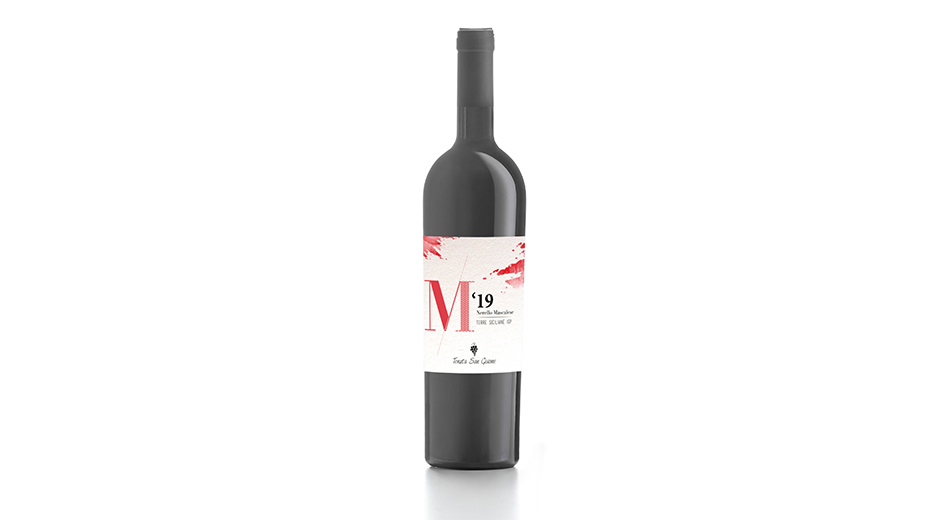 "Nerello Mascalese"
Winemaker's note: Autochthonous grape variety of Sicily, whose best expression is found in the central eastern part of the island, where there are mountains ideal for the late ripening of these grapes. Demanding and difficult grape variety but able to return great emotion in the glass, with rare elegance and complexity. A generous wine that tastes like currants, black mulberry and pomegranate. Expressive purity on the palate with satisfying freshness in the mouth.
Serving Temperature: 15° – 16° C.
Pairing: first dishes with mushrooms, red meats, semi-aged cheeses. If served around 10° – 12° degrees it also goes well with fish cous cous and shrimp stew.
| | |
| --- | --- |
| Vineyard name | Montelavano |
| Production Area | Gangi – Alte Madonie – Sicilia |
| Row Orientation | Southt |
| Altitude | 850 meters above sea level |
| Grape variety | Nerello Mascalese 100% |
| Breeding systems | Espalier with Guyot pruning |
| Density | 4.000 vines/Ha |
| Production per plant | 1,5 kg |
| Winemaking | Organic |
| Treatments | Sulfur and copper in small doses |
| Fertilizers | Just Organic Treatment / Green manuring |
| Harvest method | Manual hand picked |
| Destemming and pressing mode | Gentle with minimal breakage of the berries |
| Winemaking | In concrete vat, made specifically for biodynamic processing |
| Maceration | 10/12 days at controlled temperature with frequent reassembly |
| Sulphur Dioxide | 50 mg/l during the bottling phase |
| Fermentation | Spontaneous with the use of indigenous yeasts |
| Filtration | No |
| Clarification | No |
| Barrique aging | For 12 months in small second passage oak barrels |
| Bottle aging | 4-6 months |
| Classification | "IGP Terre Siciliane" |
| Battle type | "Bordolese" with one-piece cork stopper |
| Alcohol | 13% Vol. |