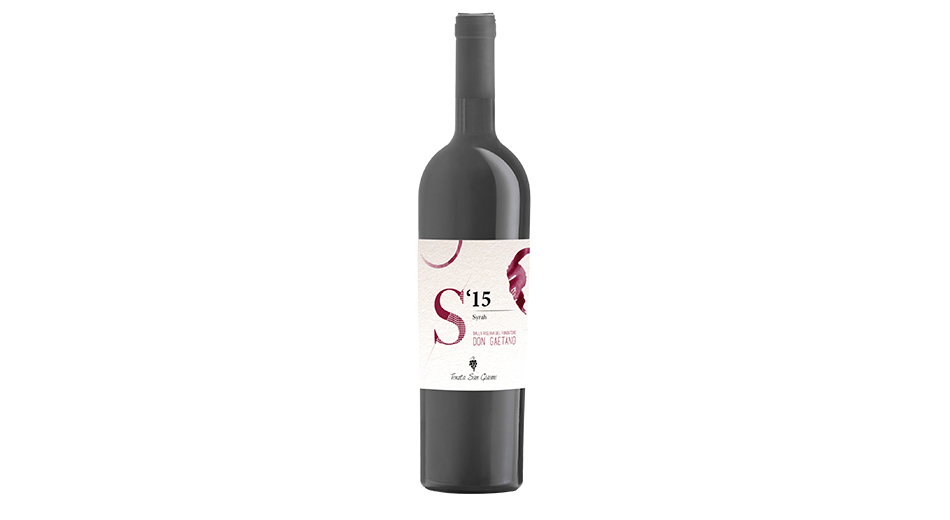 "S15 Syrah – Dalla Riserva del Fondatore – DON GAETANO"
Winemaker's note: Ruby red color.
On the nose there are clear hints of red fruit, and a hint of almonds lightly toasted;
The taste is full body, very soft and low acidity.
Serving Temperature: 16° – 18° C.
Pairing: Pasta, seasoned cheeses, game and red meet dishes, roasted or grilled.
A Great meditation wine.
| | |
| --- | --- |
| Name of the wine yard | SAN GIAIME |
| Soil | Medium texture tending to clay |
| Orientation of the rows | East – west |
| Altitude | 900 Meters on sea level |
| Vine | Syrah 100% |
| Classification of Wine | IGP Terre Siciliane |
| Alcohol | 13.5% |
| Density | 4.000 vines per hectare |
| Yield per plant | 60 Ton per hectare |
| Fertilizer | Organic Treatment / green manuring |
| Harvest | End of September |
| Type/method of the grape harvest | Manual Hand Picked |
Vinification
The grapes are de-stemmed and carefully soft crashed.
Fermentation takes place at a controlled temperature
and will last 10-12 days
Fermentation
NATURAL In Cement Vat
Utilization of selected yeasts
NONE
Wine Finishing prior release
12 months in Oak Barrique and 36 months in the bottle
Quantity Produced in Bottles
960
Type of bottles
Bordolese